Kentucky Native Café
Dine and relax in our urban oasis. Kentucky Native Café features local craft beer, wine, Bavarian pretzels, and international salads with local herbs to entice your senses.  
If you don't find the answer to what you were looking for here? You can call the café directly at (859) 281-1718 or email flora@michlers.com.
Hours
***We are Closed for the winter and will reopen April 1st, 2019

Parking
Parking is off at 446 East High Street next to Poage Engineers. Our entrance is at the back of the parking lot.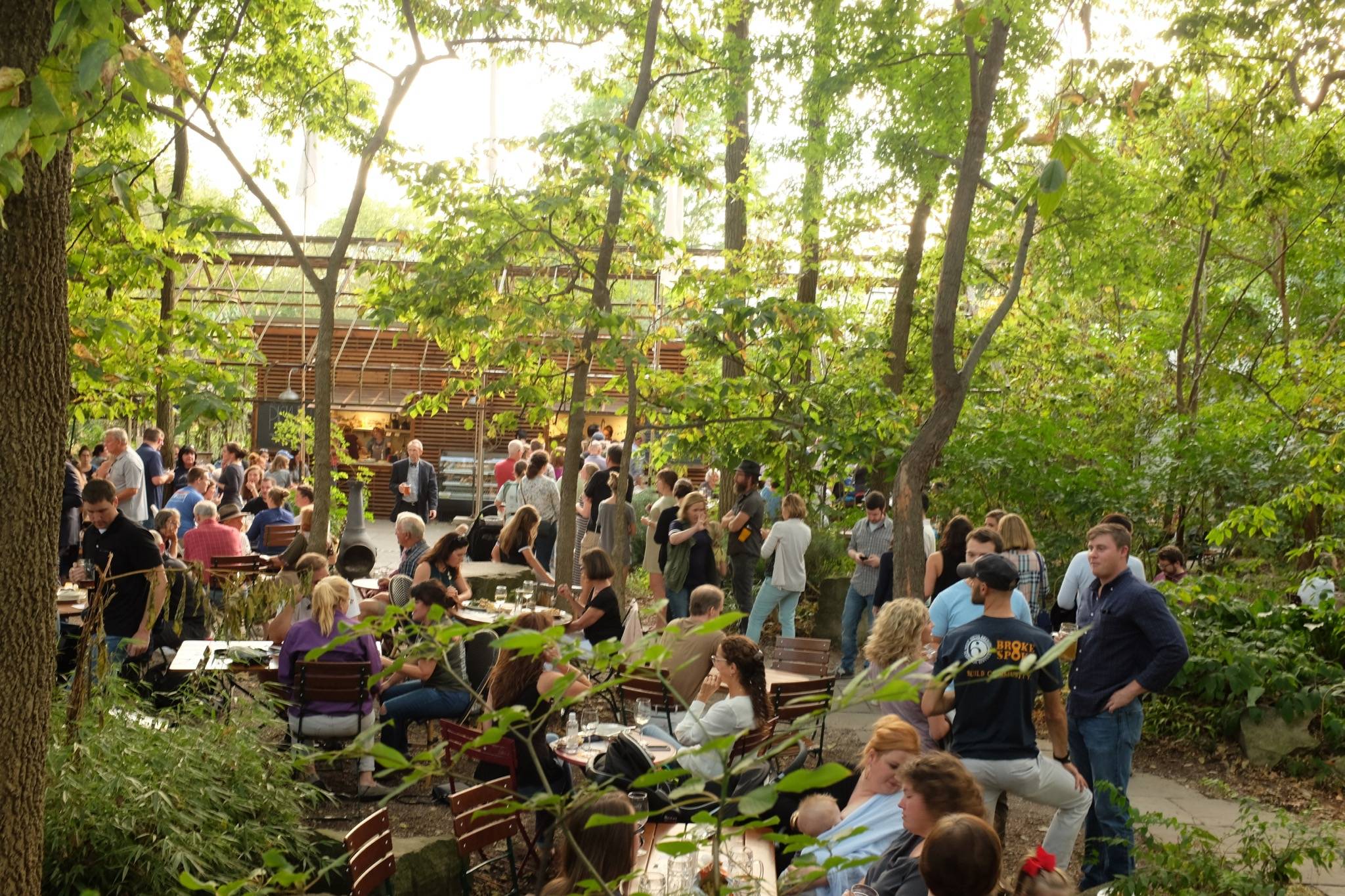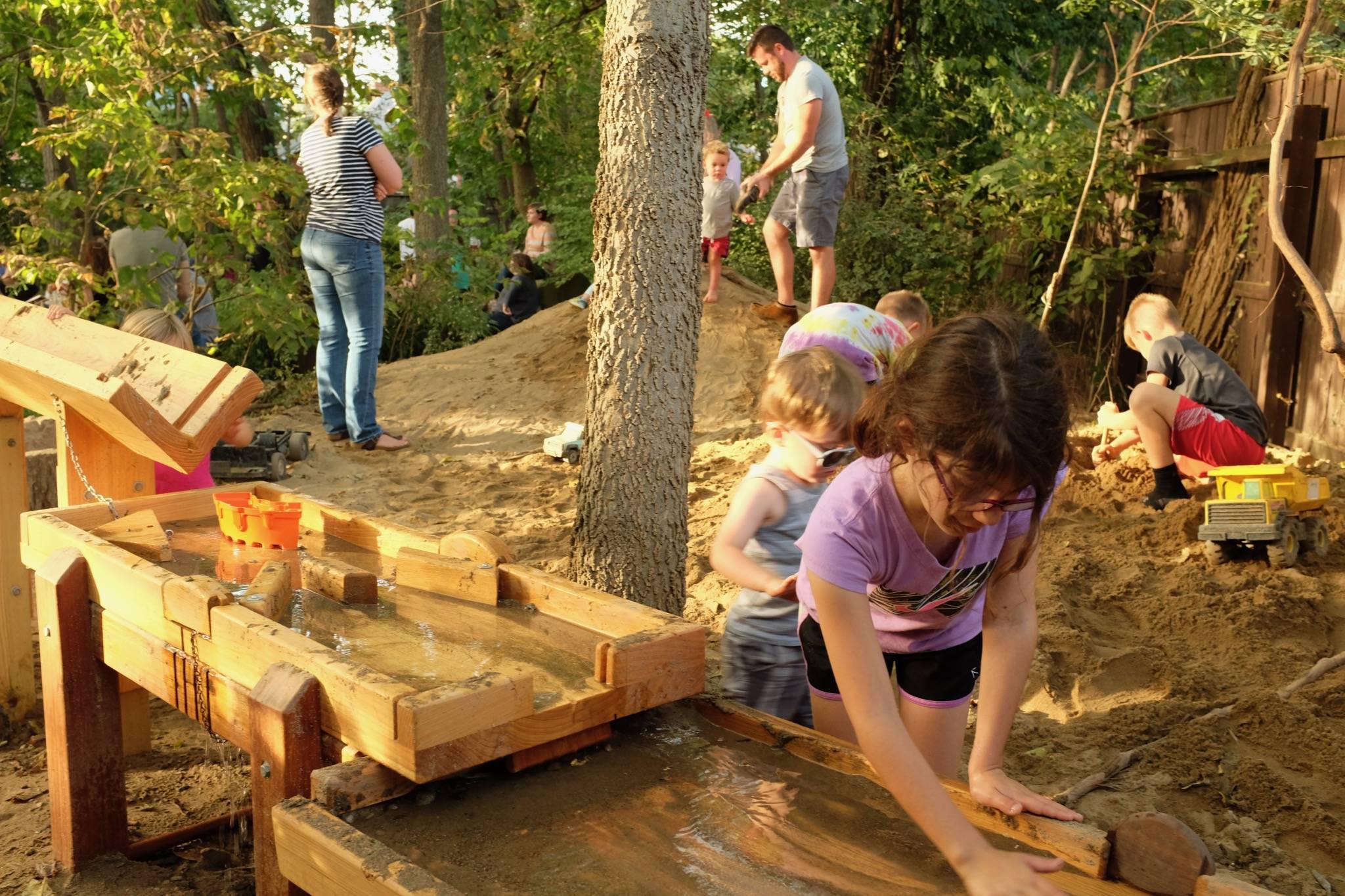 On Tap
All drafts are $5.66
We offer a rotating selection of Lexington's craft beer. Some of our favorites that make frequent appearances on tap include:
Munich Dunkel - Blue Stallion
Hefeweizen - Blue Stallion
Half-Way Home - Country Boy
Oktoberfest - West 6th
Please note, we run three-four beer options at a time and they change regularly.  

Wine
Rotating wines by the glass, $7, such as:
Pinot Noir - DeLoach, California
Sauvignon Blanc - Pierre Chainier 1749, France
Riesling - Dr. Loosen, Germany
Prosecco - Zonin, Italy

Non Alcoholic
-Espresso, Latte & Americano from Sunergos Coffee, Louisville.  
-Loose Teas from Mon Tea, Lexington
-Rotating Fruit Spritzers (e.g. Apple, Pomegranate, Blackberry)  
-Draft Lemonade with mint, Blue Stallion
-Sparkling Water

Menu
Please note: We keep our salads fresh, so menu items rotate daily.  
For the Table:
-Bavarian Pretzels (2) with Chive Obatzda (Beer Cheese), 9.95
-Goat Cheese & Olive Plate, 11.95
-Burrata with Blood Oranges 12.95
Salads (Examples - actual items rotate):
Pick two for $8.50, Pick three for $10.95
-Kale and Shredded Brussel Sprout Salad with Dried Cherries
-Peanut Noodle Salad with Green Beans
-Cous Cous Salad with Parsley, Tomatoes, Feta, and Almonds
-Potato Salad with Shaved Fennel and an Parsley-Orange Pesto
-Tuna Salad with Fennel and Lemon
-Quinoa Salad with Mint, Roasted Hazelnuts and Apples
-Roasted Butternut Squash with Tahini
-Roasted Cauliflower with a Maple Sherry Vinaigrette
Saturday and Sunday Brunch (Brunch examples, actual items rotate)
-Lox on Rye
-Creamy Burrata Cheese with seasonal fruit and baguette
-Cherry-almond Granola (house made) with fresh berries
Dessert (Rotating):
-Fresh baked Apple Dumplings
-Pumpkin Pie
-Linzer torte