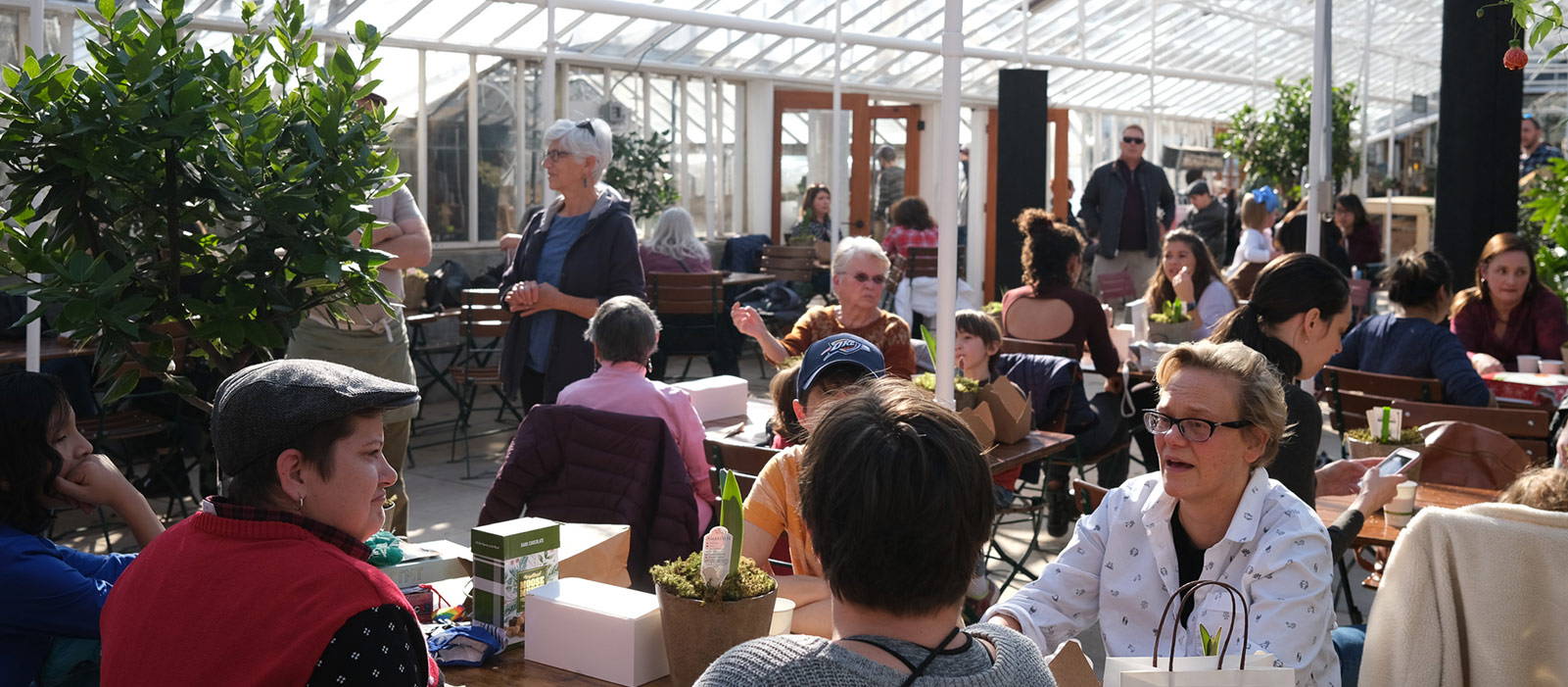 Kentucky Native Café
Escape the winter and dine and relax in our winter garden. Kentucky Native Café is now open in our greenhouses featuring crepes, soups, wine, and local craft beer.
Hours
Tuesday - Sunday
11AM - Open
10PM - Last Call for food and drinks
11PM - Lights out
Parking
Parking is off at 446 East High Street. Our entrance is at the back of the parking lot.  
"
The Michlers 'have the patience to not be trendy,' she said. 'They do just right and no more … which is harder than anything.'"
-Lynn Winters, chef and founder Lynn's Paradise Café, quoted in Keeneland Magazine, Summer 2019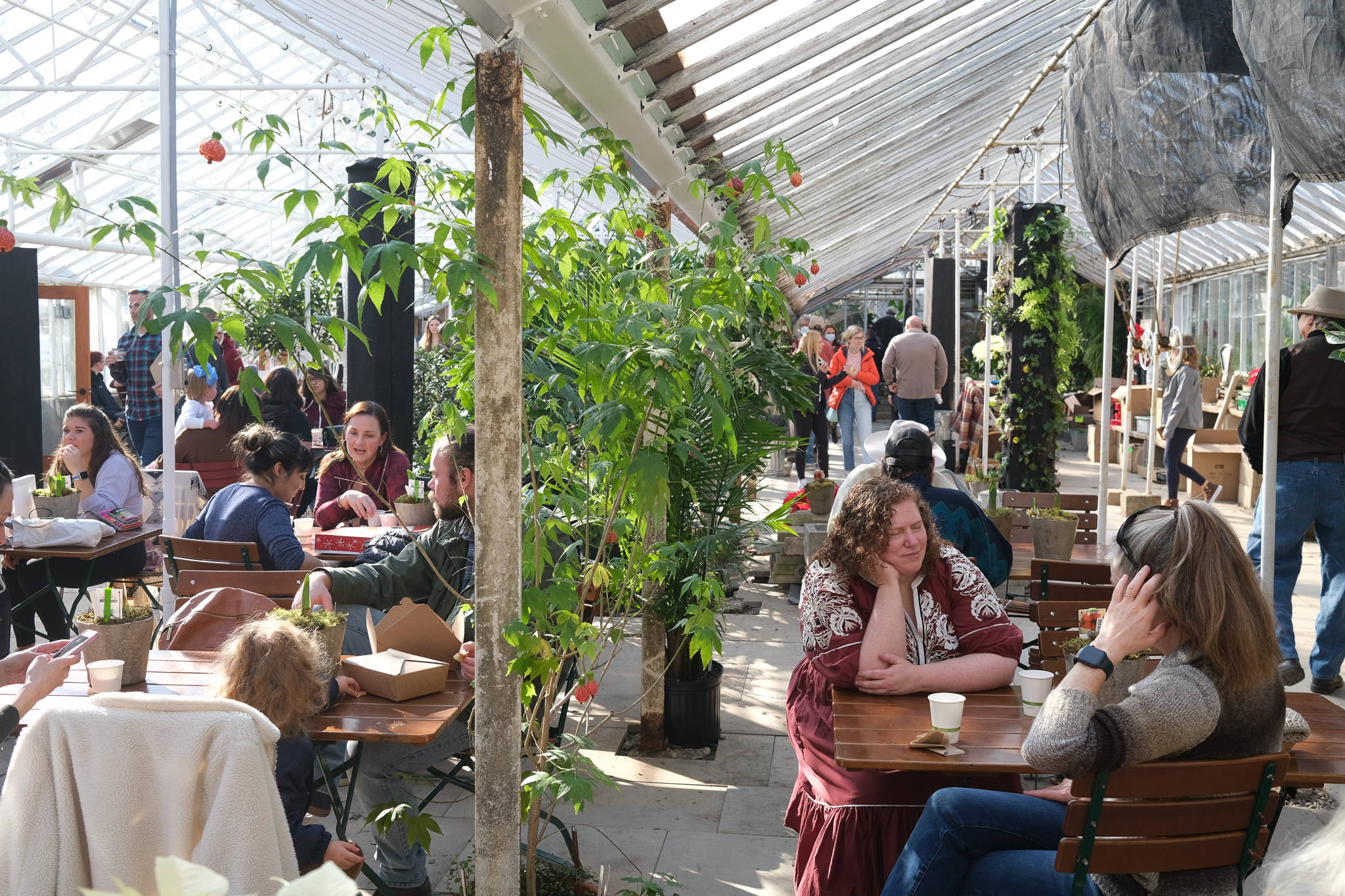 "Eeeek!!!!! I'm so excited about having found this hidden gem!"
-Alicia W. 5-Star Yelp Review, 9/24/2017
Drinks
Beer: Glasshouse Helles is our house beer for the winter and Michler Weisse is our summer house beer. All other beers rotate with an emphasis on local breweries.
Wine by the glass: Rotating wines are sold by the glass
Signature Drinks: Rotating cocktails and bellinis with fresh squeezed seasonal fruits
Non Alcoholic: Coffee, tea, and rotating fruit spritzers and house-made sodas
Food
Lunch is served weekdays from 11AM-4PM and features rotating sandwiches and soup.  

Our full menu is served after 4PM weekdays and all day weekends. A meal costs between $10-$15 and the menu rotates constantly. A typical day has mezze items to share, our housemade pretzels, hummus bowls, crepes, and soups. We don't post the menu anywhere except on the chalkboard here at the greenhouses, but you are welcome to call us during our open hours.  


FAQ
Can I bring my dog?  During the summer, yes. Our winter seating is indoors and no dogs are permitted.  
Are children welcome?  Yes, children are welcome. Children must be supervised and accompanied by an adult at all times on the property.  
Can I make a reservation? All seating is first come first serve and we do not book events.  
Can I bring outside food or drinks? No outside food or drinks (except birthday cakes/pies/cobblers/crisps/clafoutis).
Can I see a menu? We rotate it daily (and we update this website about twice a year)... so most accurate information is on our chalk boards, or you can give us a call.  
Other Questions? Call us during our open hours at 859-281-1718.
"Just envision yourself at a table, glass of wine in hand, surrounded by foliage and twinkling lights...it's basically a dream come true, restaurant speaking.
"
-Courtney H. 5-Star Yelp Review, 1/9/2018